If you are a foodie who loves trying new cuisines then you must have heard about Mandi by now. A wholesome platter of rice with a blend of spices served with roasted chicken, lamb or mutton, whatever you like. Green chutney and salad add up to a plate of heavenly food!
As the demand has increased, a number of places have started serving this newly emerging dish.
Here is a list of the top 5 places in Karachi in terms of taste, service, price, and ambiance:
1- Ridan House of Mandi:
Ridan offers the best taste with its savory meat, wholesome salad, chutney and free refill of rice. This makes it the best place to have mandi in Karachi.
2- Mandi Al Khaleej:
Located in PECHS, Mandi Al Khaleej offers you the perfect mix of spices and savor in Chicken Mandi. We can bet you won't regret spending on the flavorsome food offered there.
3- Ibn e Batuta:
Ibn e Battuta holds one of the best Mandi tastes in K-town. The taste of the dish speaks for itself.
Ibn e Batuta offers a pleasant ambiance, with its well-trained and well-mannered staff, it offers you a pleasant overall experience. It offers a large range of Arabic and Turkish cuisine.
4- Maskan Mandi:
Located in the vicinity of Defence, this one is for all the die-hard Arabic food fans. This one has made its name amongst all the Mandi hubs in no time. The delicious Maskan Mandi is something your taste buds deserve to taste.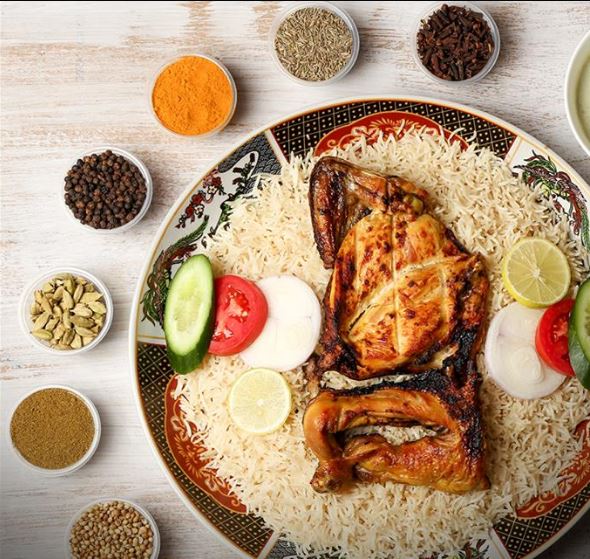 5- Shaheen Shinwari:
Every Karachiite knows the deliciousness Shaheen Shinwari offers but did you guys know they offer mandi as well? Well yes, they do. Not just they serve it but they serve one of the best Mandis in the metropolitan. If you love spicy food and are craving for this particular dish, Shinwari is where you should head to.
Soooo, foodies, what are you waiting for? Try these amazing places right now!