The debate over the conocarpus trees has been going on since a decade, when these trees were planted all over Karachi by City District Government Karachi (CDGK) under the governance of the Former Mayor Mustafa Kamal in 2008.
A year or two after the installation of these trees, a myth started circulating all over the city claiming that these trees are a threat to human life, animals, birds, insects, and the environment of the city.
Conocarpus trees – a threat prevailing in Karachi?
According to several reports, the conocarpus trees are a serious threat to the city. It may have not been discovered before, but due to the alarming situation being created in the city with the passage of time due to these trees, it has finally been discovered now.
These trees suck all the underground water, and use it for their growth, which may cause drought in the city with the passage of time. Also, the pollen of these trees cause severe breathing issues, and many types of allergies in human beings.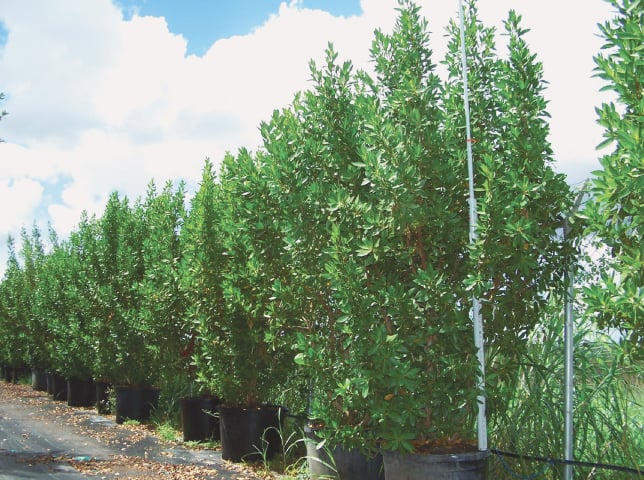 While these trees were planted to portray a better Karachi, we're afraid that according to the reports, these trees have caused more trouble than we thought they would've.
 Or are these simply rumors?
Reading the other reports, we got to know that they are simply against the fact that these trees are that harmful, or will cause these hazardous effects in the city explained above.
According to these reports, the conocarpus trees are planted not only in Pakistan, specifically in Karachi, but many major cities all over the world, and none of these cities have complained over these trees to be hazardous towards health or environment at all.
The conocarpus tree has been called 'innocent' in these reports, and claimed that the tree has many benefits including purifying the air for all living beings. Also, these reports claim that there is no scientific evidence about the conocarpus trees to be harmful.
The debate has not been over yet over the conocorpus trees. But with such diverse aspects, the concerned authorities should conclude it once and for all with a solution.