As kids, we all loved to eat something that we wish existed now too. Whether it was some candy or our favorite biscuit, we all adored that food item. Talking about it often leads us to feel nostalgic that evokes hundreds of memories in our minds as black-and-white pictures.
Hence, we've made a list of some famous food items nearly every early 20s kid in Pakistan has consumed and would brag over it anytime.
Top pops!
Believe it or not, but these spicy affordable pops were no joke. The name Top Pops might be a bit funny but these were practically the ultimate love of nearly every kid in the 90s and early 20s.
2. Chocky
Cadbury Chocky was something that faded earlier than all the other food items did from our past, but this liquid form of Cadbury chocolate was definitely something worth having as a kid. If only they could come back..
3. Bubble Your Name
If you're not named Rabia, Asad, Fatima, Saad, or Ayesha, then there is a possibility that you would've never found your name on the famous Bubble Your Name chewing gum. Also, every time you would have opened that bubble gum praying that you find your name on it, your heart might have died a slow death and you absolutely would have wished why your parents did not name you Ayesha or Saad.
4. Frooto
If you really are that true late 90s or early 20s born, then Frooto must have been your favorite drink without a doubt. The famous mango drink was famous among the kids for its sweetness and cute looking box.
 5. B.P Mr. Bear
Last but not the least is our famous bear-shaped chocolate on a stick by B.P called Mr. Bear chocolate! Who did not want a tasty chocolate in the shape of bear at that time?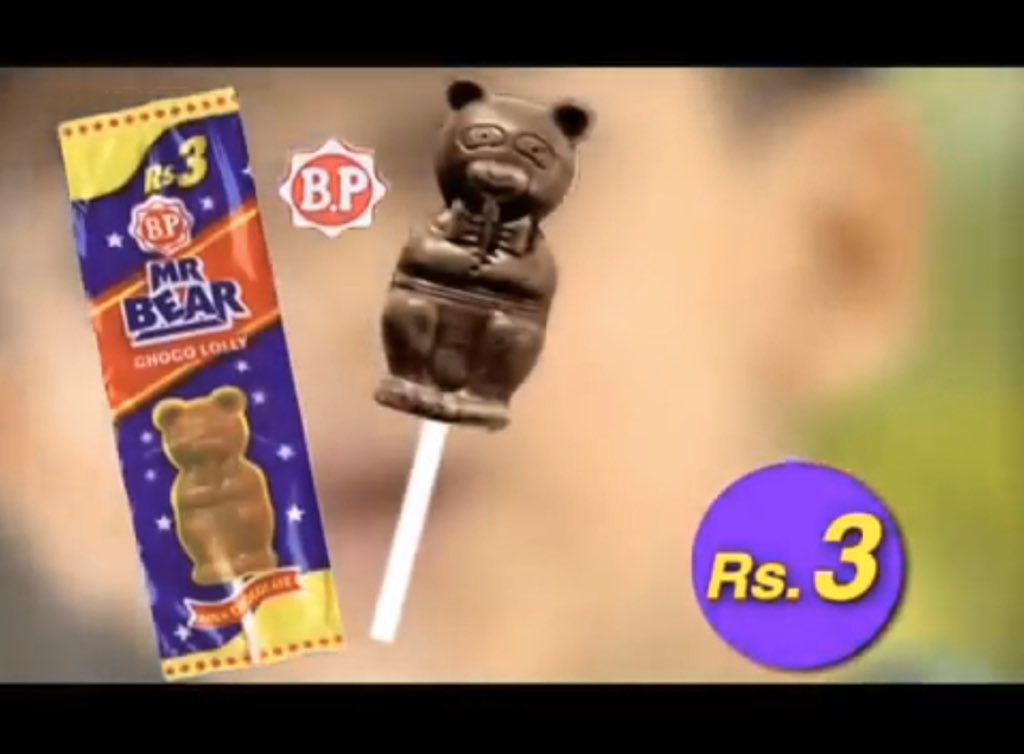 If we start to list all the mouth-watering junk food items we've had in our childhood then the list may go on and on. Hence, we've listed 5 items that were definitely the ones we all remember and will definitely never forget.