So Ramadan has finally begun and so has the Ramadan memes. Let's not say anything rather serve you with some extremely chucklesome Ramadan memes that had us in fits of laughter.
 Shaitan gets chained in Ramadan they said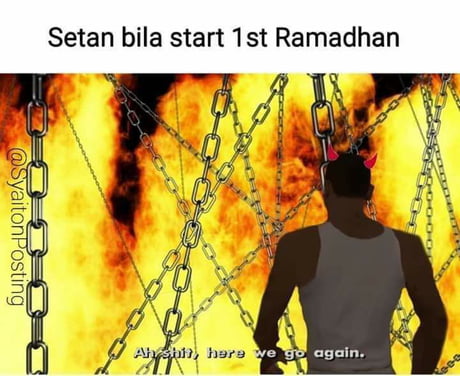 Cause brother Hanif said so
Ramzan ayaa, hijab karo jee
Shataan > Bae
LMAO
This is all of us
*Halal-ness intensifies*
Well..
Almost everyday..
And here is the best of all!